Media Training UK. Feel confident, expert, and in control when appearing in the media.
Are your leaders missing media opportunities, because they lack confidence?
Do you regularly have to say no to journalists' enquiries because your colleagues aren't fluent enough in your key messages?
Is a simple lack of communication skill and practical experience hindering your organisation from sharing thought leadership?
Maybe these scenarios sound familiar...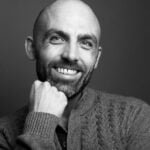 "I had a bad media experience. Now I'm anxious I'll get it wrong."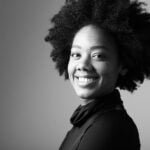 "We'd like media exposure but don't have a plan to get on air."
"We end up saying no to media enquiries and miss out on opportunities." A call from a journalist isn't something to fear, it's something to get excited about!
Penny Haslam is the MD of Bit Famous Ltd. She's a motivational speaker, author, coach and trainer.
The plan is simple: you learn how to prepare and perform, so you can confidently share your expertise when you're under pressure.
A call from a journalist or podcaster isn't something to fear, but so many people do - especially when they're representing their organisation at high level.
Marvellous Media Training encourages clients to position themselves as credible expert commentators rather than hard put upon company spokespeople. They then see that appearing as a guest interviewee is a golden opportunity to share knowledge and experience.
Your job is made easier because it's easier to sell in expertise, than it is stories.
We've enabled 100s of individuals in organisations of all sizes and sectors to feel confident about appearing on the media. And they leave our training days actually excited about the prospect!
Marvellous Media Training will give your people:
Using our tried and tested models and techniques for preparing 'what to say' we show delegates how to share their key messages so they are concise and compelling. We aim to have journalists returning for your help time and again.
Professional results right away...
With plenty of practical and low-stress on-camera practice, we support your to look and feel confident and expert on air. We drill for fluency and build self-belief, so that by the end of our training you'll be ready to cultivate meaningful and useful relationships with journalists.
Strategy, support and accountability...
We can help you to create a stable of go-to experts and spokespeople so you never have to turn down an enquiry again. By having a number of trained 'media ready' individuals who understand how to prepare and perform, they can also support each other around appearances.
Our trainers have years of experience working at the very highest levels of national news and current affairs journalism. As a result, they know what excellent looks like and support your people in achieving quality performances.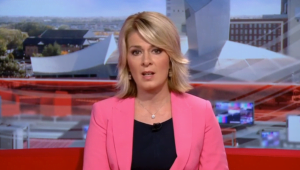 Understanding of the media landscape
We help you find your way in the media maze and identify journalists and programmes that are a good fit for your organisation. And how to get in front of them for opportunities.
Frameworks, tools and techniques for preparation
Spending too long on briefing and preparing for a short media interview is inefficient and can put busy leaders off bothering. But with our frameworks, planning what to say is made easy. We also show you how to think on your feet and answer tough questions authentically.
Practical on-camera experience
50% of our training days are devoted to practical experience and critical friend feedback. Our approach is nurturing and supportive.
Strategies to raise your profile, share your expertise
We show you how to develop long-lasting and fruitful relationships with journalists and the media so you are asked back time and again to share your expertise.
Enable your leaders to communicate with confidence on-air in three simple steps:
1. Book your discovery to find out how we can support your organisation.
2. Enrol up to six of your people in our fun (yes, fun!) and supportive media training.
3. Watch your organisation build brand awareness, share its expertise and thought leadership on-air.
Bit Famous Ltd works with
Bit Famous Ltd - Finalist - Lloyds Bank Business Enabler of the Year 2022
Rave reviews for our media training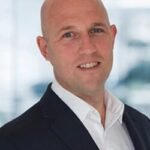 Engaging, insightful, and practical
A thoroughly engaging, insightful, and practical media training session. I certainly came away with some useful tactics, a greater understanding about how the media works and some focus areas for our future activities.

Matt Cody, Investment CEO / Group Marketing Director at Bluestones Investment Group
A fantastic job in boosting our team's confidence and ability
Bit Famous have done a fantastic job in boosting our team's confidence and ability to articulate and sell the vision and story of LEEDS 2023 to media, business and political stakeholders.
Abigail Scott Paul, Director of External Relations and Strategic Partnerships at LEEDS 2023
Essential for any organisation
The training they delivered was fantastic, effective and enjoyable. Essential for any organisation regardless of size or industry.
Brian Chapman, Director of Corporate Communications, B Braun Medical Ltd